Marketing plays a crucial role in attracting new clients while retaining the current clientele. That is essential for any business to thrive, especially for your healing center.
Developing marketing strategies and branding requires considerable planning and time. Before creating a marketing strategy to build a brand, you have to make a service that the potential needs.
Once you have created a service that the customers require, you have to determine the audience you want to offer the services to. To identify the audience, you have to conduct market research and identify the audience.
Once you have conducted thorough market research, you will have a reasonably good idea of your audience and the service they require. Furthermore, that will also assist you in determining a niche for your healing center.
Identifying a niche for your healing center will also narrow down the audience that you want to target.
This article shares a few marketing strategies to build your brand to attract clients to your healing center. 
1. Know your clients
Before building a brand for your healing center, you must understand your target audience.
You can consider the following to understand your clients;
You can consider the following to understand your clients;
What are the services that you can offer to your potential clients?

The demography

Age

Preferences
However, it would help if you had a long-term plan for your healing center—for instance, the goals you want to achieve in the long -run. You may have to research constantly to adapt to the changing market demands.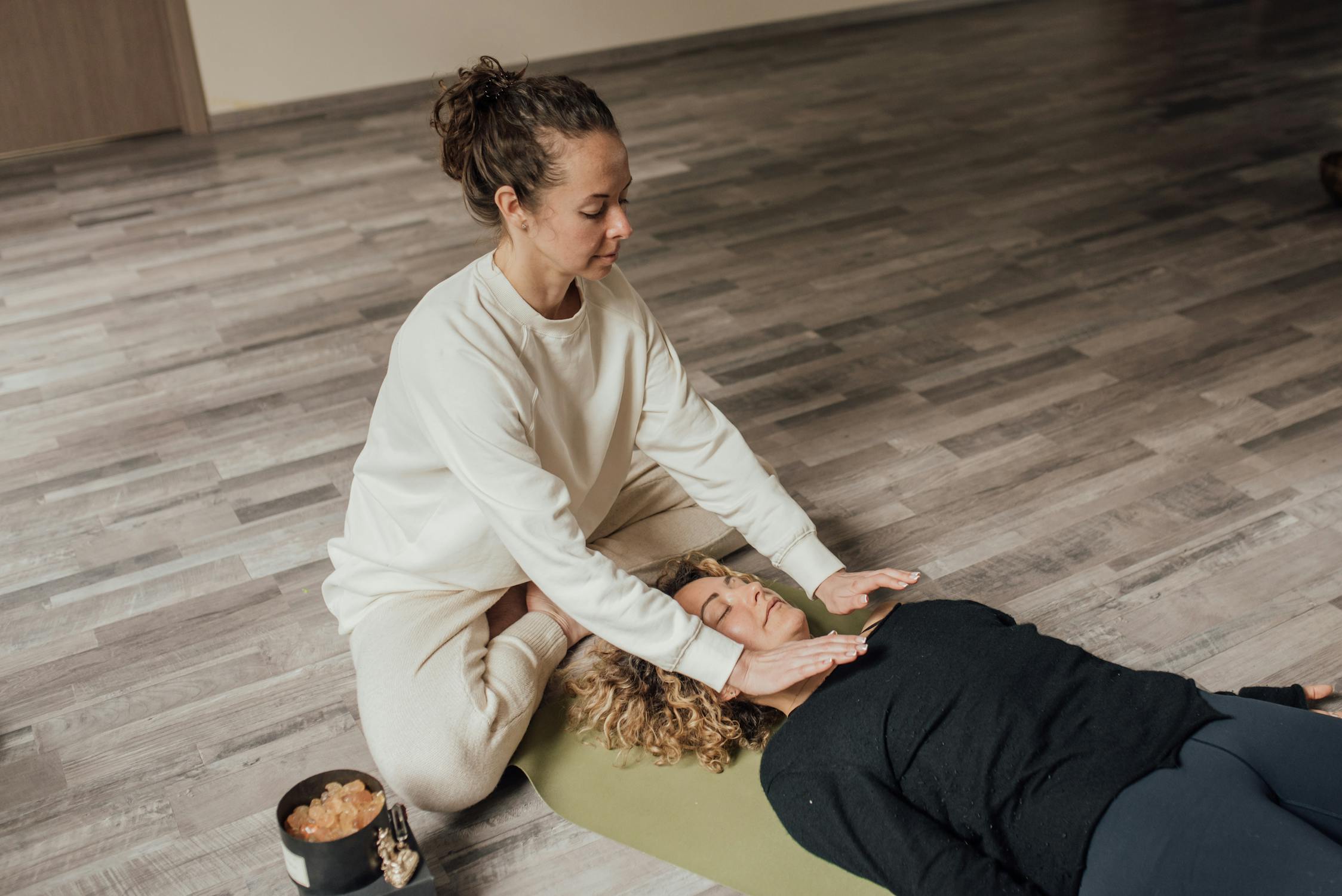 2. Brand guidelines 
Creating solid brand guidelines is another critical area on which you must focus. For instance, you have to develop a brand voice and visual appeal that represents your brand. 
Creating a logo:

You have to make a logo for your healing center. The logo is the visual representation of your healing center to the customers. Remember that the logo should represent what your brand stands for. 
Website:

You have to build a website for your brand. The instinct of potential customers when they need a product or service is to search online. The website gives your potential customers easy access to your healing center.




Furthermore, the website gives your business the credibility it requires, as the customer can find it online. You can implement

standard SEO practices

to improve the website's ranking on search engines.




However, remember that the website's design should capture customers' attention and be easy to navigate to access the information. 
3. Customer experience
Customer experience is crucial in building a brand for your healing center. The customer experience constitutes the complete customer experience from engaging with the brand.
You may wonder how you can improve customer experience. You can use technology to enhance customer experience. For instance, to ease customer booking at your healing center, you can use an online appointment scheduling app like Picktime designed specifically for healing centers. It is a comprehensive tool that offers a range of features to help healing centers manage their appointments, patients, and staff more efficiently.
One of the key features of Picktime is its online calendar, which allows healing centers to schedule and manage appointments from any location. The calendar can be configured to display appointments by provider, location, or service type. This makes it easy for staff to quickly view their schedules and avoid double-booking.
Another important feature of Picktime is its patient management system. This feature allows healing centers to store patient information securely and access it whenever they need it. Staff can easily view patient history, track progress, and manage treatment plans all in one place.
Picktime also offers automatic reminders to patients and staff, which can help reduce no-shows and improve overall patient satisfaction. The reminders can be customized to suit the needs of the healing center and can be sent via email, and SMS.
In addition, Picktime supports multiple locations, which is a key feature for healing centers that have multiple branches. Staff can easily view schedules for each location and manage appointments accordingly.
Another useful feature of Picktime is its ability to accept advance payments. Patients can pay for their appointments online, which can help reduce administrative work and improve cash flow.
Finally, Picktime allows healing centers to create custom online booking pages that can be integrated with their website or social media channels. This feature makes it easy for patients to book appointments online, which can help improve the patient experience and attract new patients.
Overall, Picktime is a powerful tool that can help healing centers streamline their appointment scheduling, patient management, and communication processes. By automating tasks and simplifying workflows, Picktime can help healing centers improve their efficiency and deliver better care to their patients.
4. Build a connection with clients 
Potential customers these days are on the lookout to establish human connections online. To leverage the potential, you can create brand storytelling. That is a vital brand-building strategy these days. 
You may wonder how you can do that. You can, for instance, begin by sharing the stories of clients in whose life you have made a positive change. However, you have to ensure that the stores are real-life.
That is because the clients want to see real-life examples where you have made a positive change. 
For the storytelling to be compelling, you must develop a solid strategy that evokes emotions in customers. While you also have to ensure that the stories are authentic. 
You can effortlessly establish connections with customers through compelling storytelling strategies.
5. Social media platforms 
Social media platforms these days play a vital role in brand building. The platforms offer great venues to reach out to your audience and engage with them. For instance, on average, potential customers spend at least an hour on social media platforms. 
You can engage your customers and share their stories. The platforms can potentially give your brand global exposure if you implement the correct strategies and choose the right platforms.
You can also engage and target the audience based on demography, location, interest, and gender. You can also monitor the effectiveness of the communication strategies in real-time and make changes if needed. 
6. Optimize the website improve the ranking 
After creating the website, you have to ensure that your website ranks the best on search engines. You can improve the ranking of your website by implementing SEO strategies.
Search engines analyze the information on your website with specific keywords. The keywords assist you in driving traffic to your website. You can consider hiring an SEO expert to improve the website's ranking. 
You can implement various strategies to drive more organic traffic to the website. For instance, on your website's home page, you can use as many keywords as possible associated with your healing center.
Furthermore, you should ensure that the contract information gets included on every page. That would also assist in improving the SEO strategy. 
In conclusion, building a strong brand and implementing effective marketing strategies is crucial for attracting clients to your healing center. By defining your unique brand identity, target market, and service offerings, you can create a compelling message that resonates with your desired audience. Utilizing a variety of marketing channels, including social media, online platforms, and community outreach, can help you reach a wider audience and establish yourself as a trusted authority in the healing industry. Providing exceptional customer service and creating a welcoming, peaceful environment can also help to build client loyalty and referrals. By staying up-to-date with industry trends, consistently delivering high-quality services, and staying true to your brand values, you can create a successful, sustainable healing center that makes a positive impact on the lives of your clients.